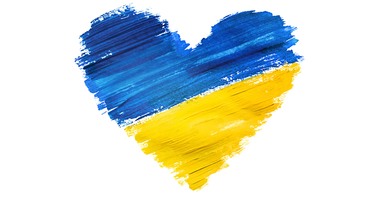 Szanowni Państwo,
Jako firma współpracująca z kontrahentami z różnych krajów, która dba o dobre relacje z naszymi partnerami biznesowymi, jesteśmy przeciwni agresji i działaniom zbrojnym. Dlatego potępiamy decyzje władz rosyjskich i solidaryzujemy się z narodem ukraińskim. Tym samym wstrzymaliśmy dostawy naszych produktów na rynek rosyjski, jednocześnie wspierając finansowo i rzeczowo organizacje charytatywne niosące pomoc Ukraińcom.
Jesteśmy przekonani, że w tych trudnych chwilach wspólnota daje największą siłę.
***
Шановні Пані та Панове!
Ми, як компанія, що співпрацює з контрагентами різних країн,та яка дбає про добрі стосунки з нашими діловими партнерами, проти агресії та військових дій, як способу вирішення будь-яких проблем. Тому, ми засуджуємо рішення російської влади та висловлюємо свою солідарність з українським народом. В зв'язку з цим, ми припинили поставки нашої продукції на російський ринок, водночас, надаємо фінансову та матеріальну підтримку благодійним організаціям, які допомагають українцям.
Ми впевнені, що в цей тяжкий час, спільнота має найбільше значення.
***
Dear Sirs,
As a company cooperating with contractors from various countries, which cares for good relations with our business partners, we are against aggression and military actions. That is why we condemn the decisions of the Russian authorities and express our solidarity with the Ukrainian people. For this reason we have stopped deliveries of our products to the Russian market, at the same time providing financial and material support to charity organizations that help Ukrainians.
We are convinced that in these difficult times, acting together gives the greatest strength.
***
Уважаемые Дамы и Господа,
Мы, как компания, сотрудничающая с контрагентами из разных стран, заботящаяся о хороших отношениях с нашими деловыми партнерами, мы против агрессии и военных действий. Именно поэтому мы осуждаем решение российских властей и выражаем солидарность с украинским народом. Таким образом, мы приостановили поставки нашей продукции на российский рынок, одновременно оказывая финансовую и материальную поддержку благотворительным организациям, которые помогают украинцам.
Мы убеждены, что в эти трудные времена совместные действия имеют наибольшую силу.